History of the family estate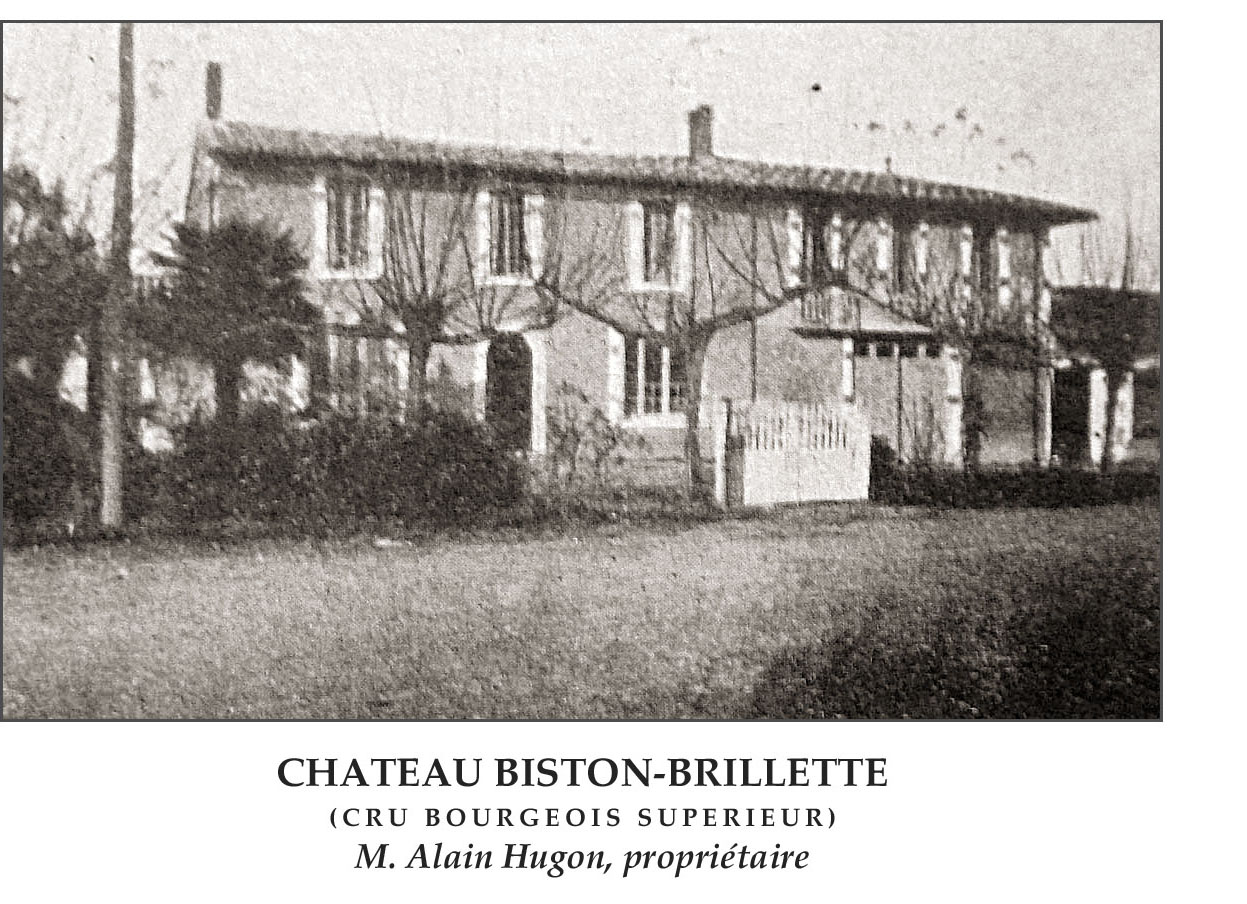 In the 1930s, Château Biston-Brillette was divided into two parts, one belonging to the Hugon family and the other to the Labrunie family. In 1936, the Lagarde family purchased Château Biston-Brillette AND Château Biston brands as well as the 5 hectares of vines owned by the Labrunie family. A quarter of a century later, Christiane Lagarde married Michel Barbarin. The couple had two sons, Serge, in 1961, and Jean-Paul, in 1964. Starting out with a handful of hectares, Christiane and Michel Barbarin took the family estate to new heights. It took them 25 years to increase the vineyard size to 15 hectares and to restore the three-century-old brand of Château Biston-Brillette to its former glory.
[learn_more caption="More information"]
A well-balanced estate
Today, Château Biston-Brillette is managed by the two sons of Michel Barbarin, Serge and Jean-Paul. After studying to be an industrial technician, Serge, fuelled by a passion for winemaking, joined the family estate in 1985, at the age of 25. He was later joined by Jean-Paul, who had just completed his degree in vine-growing and oenology in Montpellier. The two brothers, united by the same passion, guided the family estate to equilibrium (26 hectares).

[/learn_more]